Welcome to our comprehensive guide on move-out cleaning services! When it's time to move out of your apartment or house, leaving it spotless is crucial for getting your security deposit back and ensuring a smooth transition for the next tenant. In this blog post, we'll walk you through everything you need to know about move-out cleaning services. From understanding the benefits to finding the right professionals, we've got you and move out cleaning take covered. Let's dive in and discover how move-out cleaning services can make your moving process hassle-free and leave your place looking pristine!
The Importance of Move-Out Cleaning Services
Moving out can be an overwhelming task, and cleaning the entire place might seem like a daunting chore. This is where move-out cleaning services come to the rescue! These apartment move out cleaning services are designed to take the burden of cleaning off your shoulders and provide a thorough and professional cleaning of your home before you vacate. The advantages of opting for move-out cleaning services are numerous:
Expertise and Experience: Professional cleaners have the expertise and experience to clean every nook and cranny effectively. They know how to tackle tough stains, deep clean carpets, and ensure your home looks as good as new.
Time-Saving: Cleaning an entire house or apartment requires a significant amount of time and effort. Move-out cleaning services allow you to focus on other essential aspects of moving, such as packing and organizing.
Get Your Deposit Back: Property managers or landlords often inspect the property before returning your security deposit. By hiring move-out cleaning services, you increase the chances of getting your full deposit back.
What Does Move-Out Cleaning Include?
Move-out cleaning services typically provide a comprehensive cleaning package that covers all areas of your home. Here's a breakdown of what's usually included in move out cleaning checklist:
1. Kitchen Cleaning: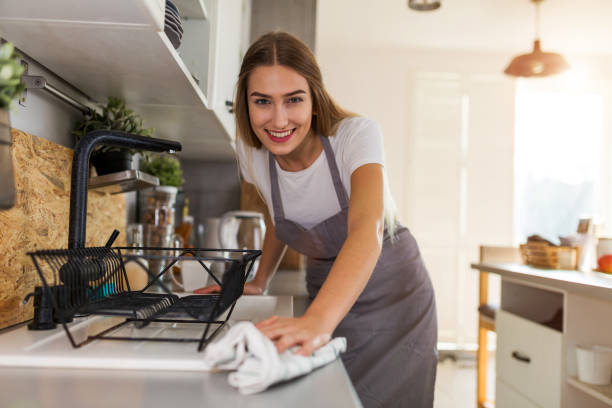 Thoroughly cleaning countertops, cabinets, and drawers.
Degreasing stovetops and ovens.
Cleaning sinks, faucets, and fixtures.
Wiping down appliances, both inside and outside.
Removing any stains or marks from walls.
2. Bathroom Cleaning:
Sanitizing and disinfecting toilets, bathtubs, showers, and sinks.
Cleaning mirrors and glass surfaces.
Removing soap scum and limescale.
Cleaning tiles and grout.
Wiping down cabinets and drawers.
3. Living Areas:
Dusting and wiping down all surfaces.
Cleaning windows, window frames, and sills.
Vacuuming and mopping floors.
Cleaning light fixtures and ceiling fans.
Removing cobwebs and dust bunnies.
4. Bedroom Cleaning: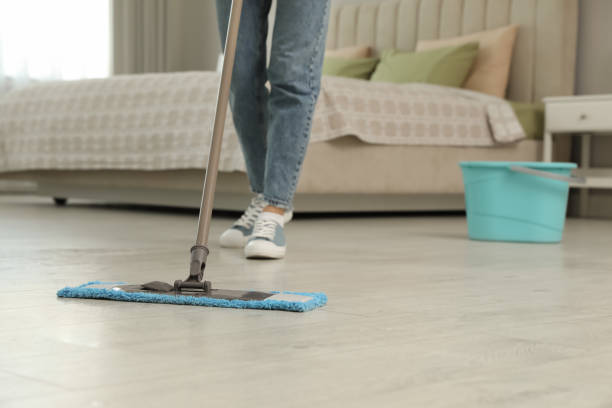 Vacuuming carpets and cleaning hardwood floors.
Cleaning closets, shelves, and drawers.
Dusting and wiping down all surfaces.
Changing bed linens (if requested).
Cleaning mirrors and glass surfaces.
Finding the Right Move-Out Cleaning Service
To ensure a smooth and satisfactory move-out cleaning experience, it's essential to choose the right cleaning service. Here are some tips to help you find the best fit garage cleaning out for your needs:
1. Research and Read Reviews: Start by researching move-out cleaning services in your area. Look for companies with positive reviews and testimonials from previous clients. Online platforms and social media are great resources for gathering feedback on cleaning company.
2. Compare Services and Packages: Different cleaning companies offer various services and packages. Compare what each package includes and choose the one that aligns with your cleaning needs. Some services may offer add-ons for specific deep cleaning and tasks.
3. Get Quotes: Contact the cleaning services you're interested in and request a detailed quote of cleaning cost. Be clear about the size of your home and any specific cleaning requirements you may have.
4. Check for Insurance and Certification: Ensure that the only carpet cleaning or service you choose has proper insurance coverage and certifications. This provides you with peace of mind in case of any accidents or damages during the cleaning process.
5. Inquire About Cleaning Products: If you have any preferences for eco-friendly or non-toxic, cleaning supplies or products, discuss this with the cleaning service beforehand to ensure they can accommodate your needs.
H2: Preparing for Move-Out Cleaning
Before the professional cleaners arrive for move out cleaner is, there are a few things you can do to make the move-out cleaning process more efficient:
Declutter and Pack: Clear out any personal items and declutter the space. This will allow the cleaners to access all areas easily.
Dispose of Trash: Get rid of any garbage or unwanted items to ensure a clean and clear space for the cleaners to work.
Unplug and Defrost: If you're leaving behind any appliances like refrigerators or freezers, unplug them and defrost if necessary.
Disconnect Utilities: Depending on your lease agreement, disconnect any utilities that won't be needed during the final cleaning.
DIY vs. Professional Move-Out Cleaning
Some tenants may consider doing the most basic move out cleaning move-out cleaning themselves to save money. While this is a valid option, there are essential factors to consider:
Thoroughness: Professional cleaners have the training and equipment to provide a more thorough cleaning. They can reach areas that might be challenging for DIY cleaning.
Time and Effort: Move-out cleaning is time-consuming and physically demanding. Hiring professionals frees up your time and energy for other moving tasks.
Deposit Recovery: Professional move-out cleaning increases the likelihood of getting your full security deposit back. Property managers are more likely to be satisfied with the cleanliness of the property when it's professionally cleaned.
The Cost of Move-Out Cleaning Services
The cost of move-out cleaning services can vary depending on factors like the size of your apartment move or home, the level of cleaning required, and your location. On average, move-out cleaning services for a standard-sized apartment or house can range from $150 to $300 or more.
Conclusion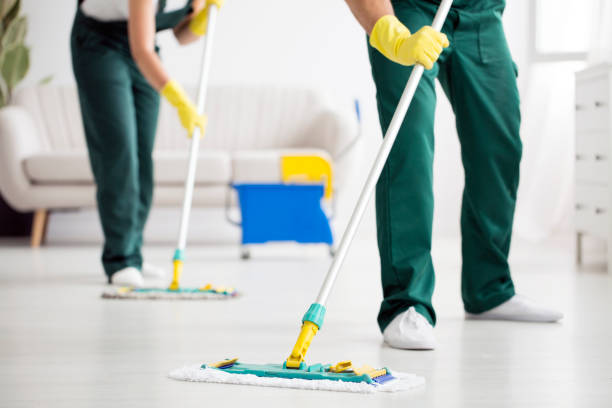 Choosing move-out cleaning services can be a game-changer during the stressful moving process. By leaving the cleaning to professionals, you can ensure your former home is left in pristine condition, increase the chances of recovering your security deposit, and make a positive impression on the next tenants. Before hiring a service, compare options, read reviews, and communicate your specific cleaning needs. With the right move-out cleaning service, you can have a smooth and successful move out clean up without worrying about the cleanliness of your previous home. Happy moving!