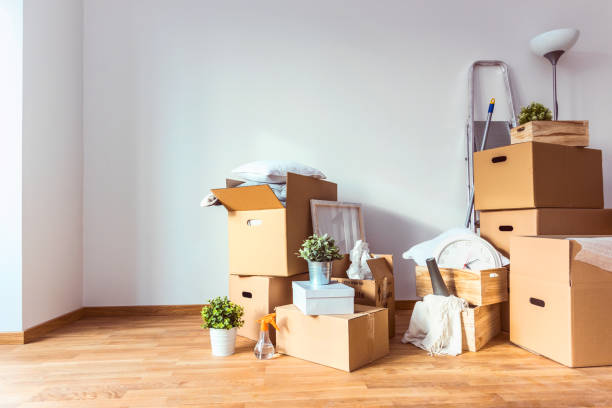 Introduction:
Moving out of a home is an exhilarating yet hectic experience.
Amidst all the packing and planning, it's crucial not to overlook one essential aspect – cleaning the property before you bid farewell.
Whether you're a tenant aiming to secure your security deposit or a homeowner seeking to leave a lasting impression on the new occupants, a thorough moving out cleaning is a must.
In this comprehensive guide, we'll provide you with a detailed checklist, covering every nook and cranny, to ensure your departure is hassle-free and your home is left spotless.
Declutter and Organize: Creating a Clean Canvas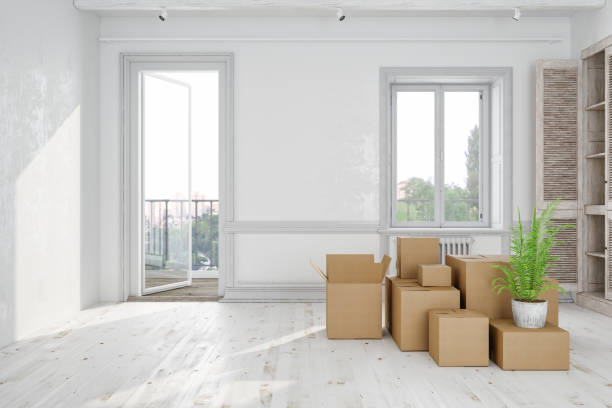 Before diving into the cleaning process, start by decluttering and organizing your belongings.
Dispose of items you no longer need and donate usable but unwanted belongings to charity.
Organize your possessions into boxes, allowing for clear spaces in cabinets that make the cleaning process smoother.
High-Traffic Areas: Where to Begin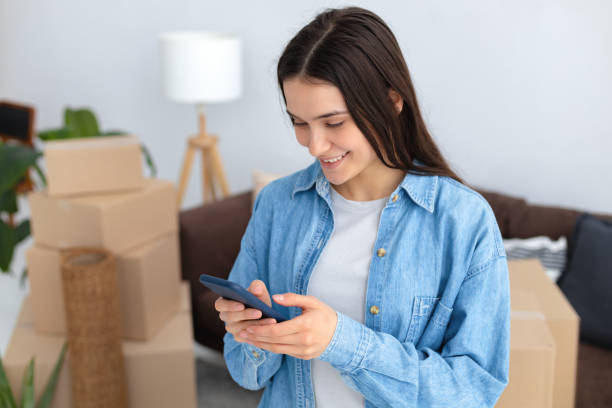 The high-traffic areas in your home deserve special attention.
These spaces accumulate dirt and grime over time and require a thorough cleaning:
Living Room
Dust all surfaces, including shelves, mantels, and decorative items.
Vacuum carpets and rugs or mop hard floors to remove dust and debris.
Wipe down electronics, such as TV screens and gaming consoles, with a microfiber cloth.
Clean windows and mirrors for a streak-free shine.
Kitchen
Deep clean inside and outside of appliances, including the refrigerator, oven, and dishwasher.
Degrease stove and microwave to remove stubborn food residues.
Disinfect countertops and backsplashes, paying attention to hygiene-sensitive areas.
Scrub the sink to remove any grime or stains.
Mop the floors to ensure they are sparkling clean.
Bathrooms
Clean and disinfect the toilet, paying close attention to the bowl and seat.
Remove soap scum and limescale from sinks, faucets, and showerheads.
Scrub the bathtub and shower to remove any stains or grime.
Polish mirrors and wipe down all surfaces for a fresh, clean look.
Bedrooms: Creating a Tranquil Atmosphere
Moving on to the bedrooms, focus on creating a serene environment with these cleaning tasks:
Dust and clean all furniture, including dressers, nightstands, and wardrobes.
Change bed linens and wash or replace curtains to ensure a fresh start for the new occupants.
Vacuum carpets or mop hard floors to remove dust and allergens.
Wipe down baseboards and light fixtures for an added touch of cleanliness.
Kitchen and Appliances: Where the Magic Happens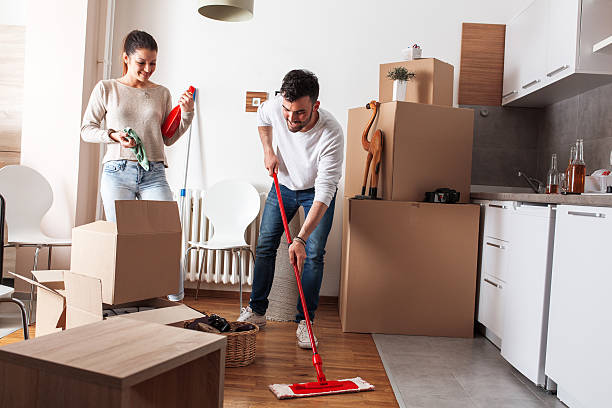 The kitchen is often the heart of the home, and its appliances deserve meticulous professional cleaning service too:
Oven
Utilize oven cleaner to remove any built-up grime and burnt residue.
Make sure to clean both the interior and exterior of the oven for a polished look.
Refrigerator and Freezer
Defrost and thoroughly clean the refrigerator and freezer.
Wipe down all interior shelves and drawers to remove any spills or stains.
Dishwasher
Clean the dishwasher and remove any food particles or debris from the filter.
Bathrooms: Ensuring Hygiene and Freshness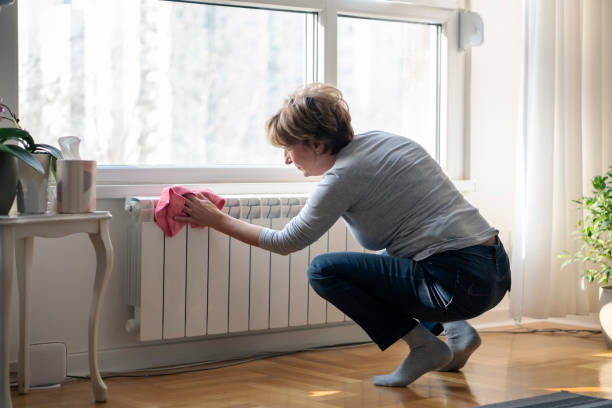 Bathrooms are places of personal hygiene, so cleaning service and leaving them spotless is essential:
Remove soap scum and limescale from sinks, faucets, and showerheads.
Scrub the bathtub and shower to remove any stains or grime.
Clean and disinfect the toilet inside and out for optimal hygiene.
Polish mirrors and wipe down all surfaces to create a pristine atmosphere.
Attention to Detail: The Little Things that Matter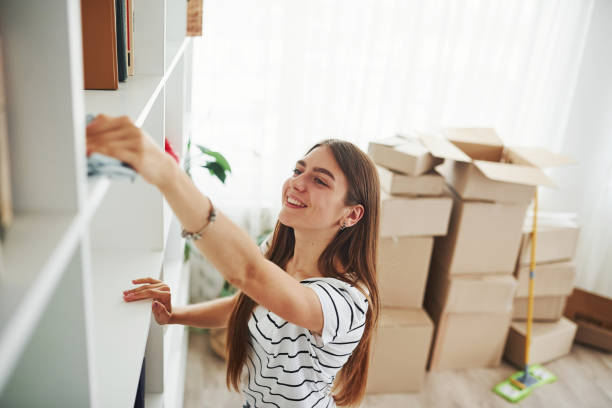 To leave a lasting impression, don't overlook these often-neglected details:
Light Switches and Doorknobs
Clean light switches and doorknobs throughout the home for a clean and tidy appearance.
Baseboards and Walls
Wipe down baseboards and remove any scuff marks or stains from walls.
Consider a fresh coat of paint to cover any imperfections and create a clean ambiance.
Vents and Ceiling Fans
Clean vents and ceiling fans to prevent dust from circulating in the air.
Exterior Areas: Extend Your Cleaning Efforts
If your home or apartment has outdoor spaces, give them some attention too:
Sweep the patio or balcony to remove any debris or dirt.
Wipe down outdoor furniture for a refreshed look.
Clear out the gutters if applicable to ensure proper drainage.
The Final Sweep: Double-Checking for Perfection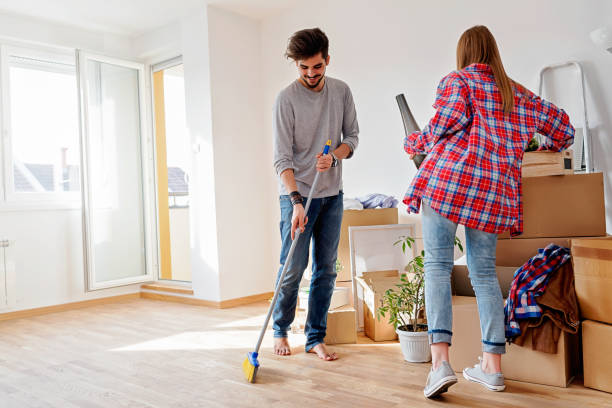 Once you've completed all the cleaning tasks, perform a final sweep to ensure nothing is overlooked.
Double-check each room and corner to guarantee the property or house is in top-notch condition.
Hiring Professionals for a Flawless Finish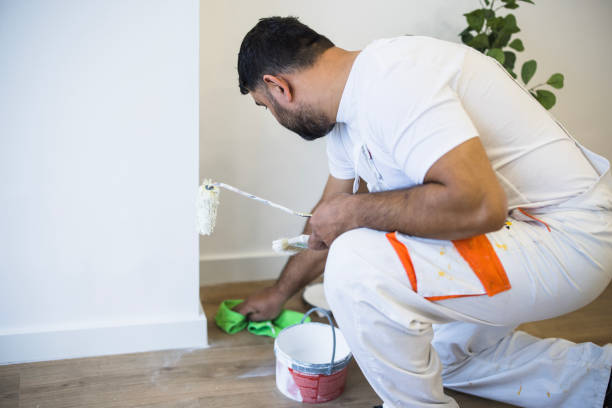 While tackling moving out cleaning yourself is possible, hiring professional cleaning services can ensure an impeccable result.
Professional cleaners have the expertise, the cleaning tools used, and cleaning products to leave your home looking pristine.
Conclusion: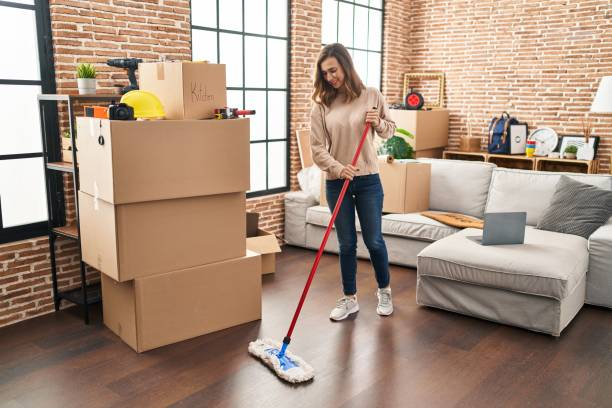 By following this comprehensive moving out cleaning checklist, you can guarantee that every aspect of your home is meticulously cleaned and ready for your departure.
Leaving a clean and tidy home is not only courteous but also essential for getting your deposit back or impressing the new occupants.
Whether you do it yourself or you hire a cleaning or professional assistance, a thorough moving out cleaning ensures a seamless transition to your new journey.
Remember, a fresh start in a clean environment sets the stage for new beginnings. Happy moving!
Contact Brabos Cleaning today to schedule a professional cleaning session for your bathroom and enjoy a sparkling clean, shower door and liner without the cost or hassle.
With these tips and instructions, you can easily maintain a clean and fresh shower and shower curtain liner throughout, ensuring a pleasant bathing experience every time.
Happy cleaning!