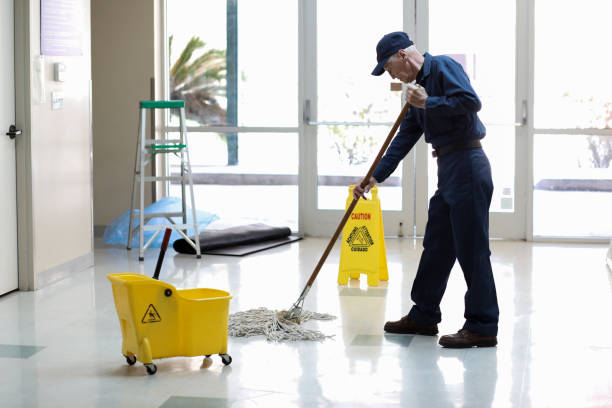 In today's fast-paced business world, maintaining a clean and organized workspace is essential for success. A clean and well-maintained environment not only enhances productivity but also creates a positive impression on clients and employees.
However, keeping a commercial space clean and sanitized can be a daunting task, especially for busy businesses with limited resources. This is where commercial cleaning companies come in. In this blog post, we will explore the benefits of hiring commercial cleaning companies, their range of services, and how they can help businesses maintain a spotless and hygienic work environment.
The Importance of a Clean Workspace
A clean workspace is more than just an aesthetically pleasing environment. It plays a crucial role in promoting productivity, employee health, and customer satisfaction. A clean and organized workspace fosters a positive work culture and boosts employee morale.
It also creates a welcoming atmosphere for clients and visitors, leaving a lasting impression of professionalism and attention to detail. Moreover, a clean workspace reduces the spread of germs and bacteria in office buildings, minimizing the risk of illnesses and absenteeism. Understanding the significance of a clean workspace, businesses are increasingly turning to commercial cleaning companies to ensure their premises are immaculate.
Benefits of Hiring Commercial Cleaning Services
Commercial cleaning companies offer a range of benefits that make them the preferred choice for businesses of all sizes. Here are some key advantages of hiring professional cleaners:
Expertise and Experience
Commercial cleaning companies have trained professionals who are experienced in handling various cleaning tasks. They are equipped with the knowledge and skills to effectively clean different surfaces, materials, and equipment. Their expertise ensures thorough cleaning and eliminates the risk of damage.
Time and Cost Savings
Outsourcing cleaning tasks to professionals allows businesses to focus on their core activities. Commercial cleaning companies have efficient cleaning processes and access to professional-grade equipment and cleaning agents, enabling them to complete the job quickly and efficiently.
Moreover, businesses save on the cost of hiring and training in-house cleaning staff, as well as purchasing cleaning supplies and equipment.
Customized Cleaning Solutions
Commercial cleaning companies tailor their services to meet the specific needs of each business. They work closely with clients to understand their requirements and develop a customized cleaning plan. Whether it's daily, weekly, or monthly cleaning, they can create a schedule that fits the business's operational hours and preferences.
Comprehensive Cleaning Services
Commercial cleaning companies offer a wide range of services to address different cleaning needs. These services may include general office cleaning, carpet and upholstery cleaning, floor care, window cleaning, restroom sanitation, and more.
By outsourcing to a single provider, businesses can ensure all aspects of their own cleaning service requirements are met consistently.
Quality Assurance and Accountability
Reputable commercial cleaning companies prioritize quality and customer satisfaction. They have stringent quality control measures in place to ensure that the cleaning standards are met consistently. In case their customers have of any concerns or issues, they have a responsive customer support team that can address them promptly.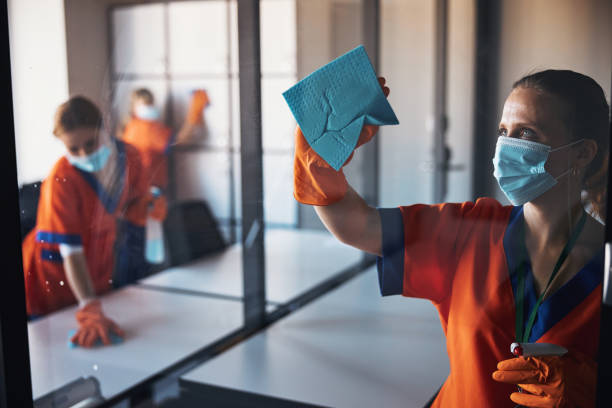 Range of Services Offered by Commercial Cleaning Companies
Commercial cleaning companies provide a comprehensive range of services to meet the diverse needs of businesses. These services include:
General Office Cleaning
This includes routine cleaning tasks such as dusting, vacuuming, mopping, and trash removal. It ensures that workspaces, common areas, and surfaces are clean and presentable.
Floor Care
Commercial and industrial cleaning companies offer floor cleaning and maintenance services, including carpet cleaning, hard floor cleaning, stripping and waxing, and tile and grout cleaning. They use specialized equipment and techniques to restore the shine and cleanliness of different types of flooring.
Window Cleaning
Clean and streak-free windows contribute to a professional and polished appearance. Commercial cleaning companies have the expertise and equipment to safely clean windows of various heights and sizes, ensuring crystal-clear views.
Restroom Sanitation
Maintaining clean and hygienic restrooms is crucial for employee comfort and customer satisfaction. Commercial cleaning companies perform thorough restroom cleaning, including disinfection of fixtures, restocking of supplies, and odor control.
Upholstery and Furniture Cleaning
From office chairs to waiting area sofas, upholstery and furniture can accumulate dirt, stains, and odors over time. Commercial cleaners utilize specialized techniques and equipment to deep clean and revitalize upholstery, ensuring a fresh and inviting ambiance.
Specialized Cleaning Services
Depending on the nature of the business, commercial cleaning companies may offer specialized services such as medical facility cleaning, industrial facilities cleaning, post-construction cleaning, and more. These services require specialized knowledge and adherence to industry-specific regulations and standards.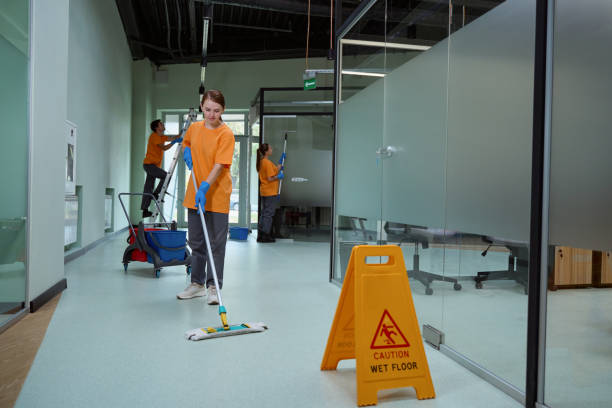 Factors to Consider When Hiring a Professional Cleaning Services
Choosing the right commercial cleaning company is essential to ensure reliable and satisfactory services. Here are some factors to consider when selecting a commercial cleaning service provider:
Reputation and Experience
Look for a company with a solid reputation and years of experience in the industry. Check for positive customer reviews and testimonials to gauge their track record.
Certifications and Insurance
Ensure that the cleaning company is properly certified and insured. This protects commercial cleaning franchise and your business from liability in case of accidents or damages during the cleaning process.
Customization and Flexibility
Choose a cleaning company that can customize their services to align with your specific needs. They should be flexible in adjusting schedules, accommodating special requests, and addressing any concerns promptly.
Eco-Friendly Practices
Consider a cleaning company that prioritizes environmentally friendly practices. They should use green cleaning products and implement sustainable cleaning methods to minimize the impact on the environment.
Pricing and Contracts
Compare pricing structures and contract terms from different cleaning companies. Look for transparency in pricing and ensure that the contract terms are fair and flexible.
Customer Support
Excellent customer support is crucial for a smooth and satisfactory cleaning experience. Evaluate the responsiveness and availability of the cleaning company's customer support team.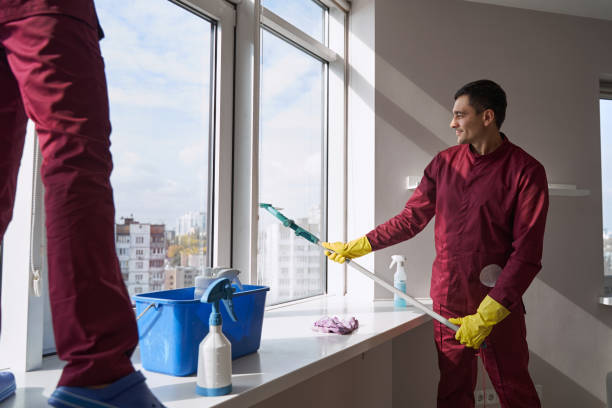 Conclusion
Maintaining a clean and hygienic work environment is essential for businesses to thrive. Commercial cleaning companies play a vital role in ensuring a spotless and organized workspace, benefiting both employees and clients. By outsourcing cleaning tasks to professionals, businesses can save time, reduce costs, and enjoy the expertise of trained cleaners.
From general office cleaning to specialized services, commercial cleaning companies offer a wide range of solutions to meet the diverse needs of businesses. When selecting a commercial cleaning company, consider factors such as reputation, experience, customization, eco-friendliness, and customer support.
By choosing the right cleaning partner, businesses can maintain a clean and inviting workspace that enhances productivity, promotes employee well-being, and leaves a positive impression on visitors and clients.