Mold growth is a common problem in bathrooms, especially in areas with high humidity and poor ventilation. Not only stubborn mold, is it unsightly, but it can also pose a health hazard to you and your family. Fortunately, cleaning mold from your bathroom is a manageable task that can be done with some basic cleaning tools and materials. In this article, we will cover everything you need to know about cleaning a moldy bathroom, from prevention to safe and effective mold removal too.
How to Clean and Safely Remove Bathroom Mold:
Before you start cleaning the mold, it's essential to take some safety precautions to protect yourself from the harmful effects of mold spores. Wear protective gear, such as gloves and a mask, to avoid inhaling or touching mold spores. If you have a pre-existing respiratory condition or a weakened immune system, consider consulting a professional cleaner to remove the mold.
Identify the Source of Moisture: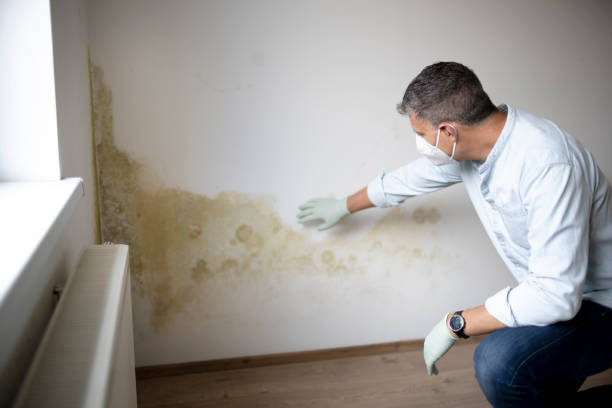 Mold thrives in moist environments, so it's crucial to identify and fix the source of moisture in your bathroom to prevent mold from growing back.
Common sources of mold growing moisture include leaky pipes, poor ventilation, and inadequate sealing around windows and doors. Once you fix the source and get rid of mold and moisture, you can move on to cleaning the mold.
Prepare Your Cleaning Solution:
For small areas of mold growth, you can use a simple cleaning solution made of water and vinegar or bleach solution and hydrogen peroxide. Both vinegar and hydrogen peroxide have antifungal properties that can help kill and prevent mold growth.
For more extensive mold infestations, you may need to use a commercial mold remover or consult a professional cleaner.
To make a DIY cleaning solution, mix equal parts of water and a vinegar solution or hydrogen peroxide in a spray bottle. Shake well to mix the solution.
Spray the Affected Area:
Spray the affected area generously with the cleaning solution. Make sure to cover all the moldy surfaces, including walls glass doors, floors, and ceilings. For stubborn black mold stains, scrub the area with a clean cloth or a scrub brush.
Let the Solution Sit:
Let the cleaning solution sit on the moldy air dry surfaces for a few minutes, 15-20 minutes to allow it to penetrate the mold and kill the spores.
Rinse with Water:
After the solution of cleaning products has sat for the recommended time, rinse the surfaces with water to remove the cleaning solution and get rid of any remaining mold debris. Use a clean cloth or sponge to wipe away the mold residue.
Dry the Area:
Dry the cleaned surface mold or area thoroughly with a clean towel or cloth. Moisture can contribute to the growth of mold, so it's essential to dry the surfaces completely.
Prevent Future Mold Growth:
To prevent future mold growth, it's crucial to keep your bathroom clean, dry, and well-ventilated. Use a bathroom fan or open a window to improve air circulation and reduce humidity. Wipe down wet surfaces after use, and fix any leaks or water damage promptly.
Scrub the affected areas
After letting the cleaning solution sit for 10-15 minutes, use a scrub brush or an old toothbrush to scrub the ceiling mold affected areas thoroughly. Pay special attention to the grout lines and other hard-to-reach areas. Be sure to wear gloves and protective gear during this step to avoid contact with the cleaning solution and mold spores.
Rinse the area with clean water
Once you have finished scrubbing bathroom dry, and removing mold everywhere, rinse the area with clean water. You can use a clean cloth or sponge to wipe away any remaining residue. Be sure to rinse the area thoroughly to remove any remaining cleaning solution or mold spores.
Dry the area completely
After rinsing the area, use hot water and a clean towel or cloth to dry the area completely. Make sure the area is completely dry to prevent any future mold growth.
Preventing Future Mold Growth in the Bathroom
Now that you have successfully cleaned and removed the mold from your bathroom tile walls, it's important to take steps to prevent future mold growth. Here are some tips to help you prevent mold growth in your bathroom:
Ventilate your bathroom: Make sure your bathroom has proper ventilation. You can use a bathroom fan or open a window to circulate the air and reduce moisture.
Clean your bathroom regularly: Clean your bathroom on a regular basis to prevent mold growth. Use a cleaning product that is designed to kill mold and mildew.
Remove excess moisture: After taking a shower or bath, use a towel to wipe down any excess moisture. You can also use a squeegee to remove excess water from the shower walls and doors.
Use a dehumidifier: Consider using a dehumidifier to reduce the moisture in your bathroom.
Fix leaks promptly: If you notice any leaks or water damage, fix them promptly to prevent mold growth.

Additional Tips:

For tough mold stains, use a mixture of baking soda and water to create a paste. Apply the paste to the moldy surface and let it sit for several minutes before scrubbing away the mold.
Use a commercial mold remover for larger mold infestations or hard-to-reach areas, such as behind walls or under floors.
To prevent the spread of mold spores, seal off the affected area with plastic sheeting before cleaning. Dispose of any contaminated materials, such as towels or cleaning cloths, in a sealed bag.
To remove mold from grout or tile, mix equal parts of bleach and water in a spray bottle. Spray the affected area and let it
Conclusion
Mold growth in the bathroom can be a serious problem, but it's important to remember that it can be cleaned and removed safely with the right tools, cleaning tips, and techniques. By following the steps outlined in this guide, you can effectively clean and remove mold from your bathroom and take steps to prevent future mold growth. Remember to always wear protective gear and take precautions when dealing with mold in the bathroom to keep yourself and your family safe.